Flying Fifteen 3726 - "Just Perfect" for sale
Price:
£6250
Phone:
07494 958799
Alternate phone:
01889 270567
Extensive re-fit 2020, new Goacher Sails - Main, Genoa, Spinnaker. Good full set of P&B. New cover. Hull, keel, Rudder, trailer all in VGC. Great looking boat, great to sail, currently dry-secure driveway.
Definitely still for sale on:
13 January 2022
(The owner confirmed the item was still for sale on this date)
Located:
Stafford
View larger map
(not exact location)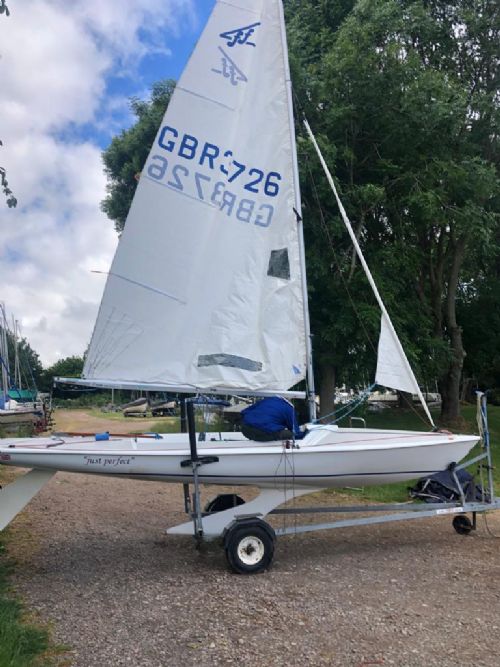 Changing your own adverts
If this is your advert, you may need to log in before you see links to change the details. If you have a password for the Y&Y forum, please log in (see box in top right).
Otherwise please see the email we sent you on 16 December 2021 entitled 'Y&Y classifieds...' for the links you need.
Resend email
Search classified adverts
Magazine appearance
This is an example of how adverts look in the magazine: